Opening hours
The Academic restaurant is closed for the public. Not valid for the organization of corporate, private and events.
Connection transport
Metro Line A, Dejvická station – approx. 5 minutes by foot towards the airport.
Trams 20 and 26, Thákurova stop, approx. 100 metres from the canteen.
Bus lines ending or passing Dejvická station (approx. 5 minutes).
Academic Restaurant
The restaurant is located on the ground floor of the Masaryk Dormitory building and holds 120. Air-conditioned, it offers a wide range of meals selected from the daily menu, or from a permanent menu, at affordable prices. The range is complemented by a salad bar and desserts.
As well as lunches, the canteen also provides breakfasts for hotel guests. The premises can be leased for various private or social events. You can park directly within the Masaryk Dormitory site.
There is a lounge near the restaurant seating 15 – 20 people for those who don't want to be disturbed.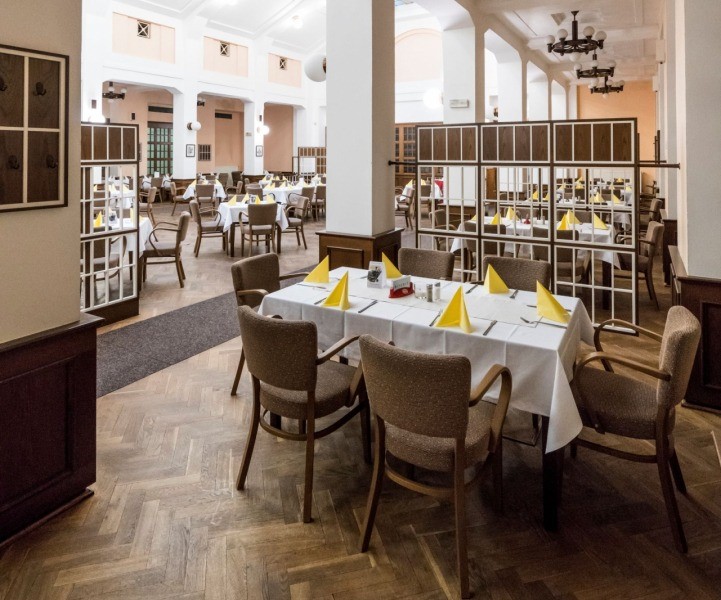 Services
Payment by card
Payment by meal vouchers