Opening hours
Strahov Canteen
|   | Breakfast | Lunch | Diner |
| --- | --- | --- | --- |
| Monday |  6.30 – 9.30 | 11.00 – 14.30 | 17.00 – 20.00 |
| Tuesday |  6.30 – 9.30 | 11.00 – 14.30 | 17.00 – 20.00 |
| Wednesday | 6.30 – 9.30 | 11.00 – 14.30 | 17.00 – 20.00 |
| Thursday | 6.30 – 9.30 | 11.00 – 14.30 | 17.00 – 20.00 |
| Friday | 6.30 – 9.30 | 11.00 – 14.30 | 17.00 – 19.30 |
Strahov Restaurant
| | |
| --- | --- |
| Monday | 11.00 – 20.00 |
| Tuesday | 11.00 – 20.00 |
| Wednesday | 11.00 – 20.00 |
| Thursday | 11.00 – 20.00 |
| Friday | 11.00 – 19.30 |
Connection transport
Bus: buses 143 and 149 from Dejvická (approx. 9-10 minutes), Bus 191 from Anděl station (approx. 12 minutes), Bus 191 from Petřiny station (approx. 14 minutes).
Funicular railway at Petřín: roughly 5 minutes from the final upper station on Petřín hill.
Car: there are a large number of parking spaces around Strahov Canteen. The area is not part of the paid parking zone scheme.
Strahov Canteen
Strahov Canteen is located directly within the Strahov Dormitory site. It is visited not just by students and employees, but it is also popular amongst the general public. The canteen building is air-conditioned and wheelchair-accessible. There is a restaurant, self-service diner and lounge within the building. You can sit on the terrace during the summer.
The canteen is open five days a week (Monday – Friday) and you can enjoy breakfast, lunch and dinner here. There is a broad range of meals (meat-focused, no meat, vegetarian). Customers can choose from up to six different meals ready to serve, two soups, two salads and a dessert. The current selection of meals is shown in an illuminated information panel located at the entrance to the canteen. You can order from the restaurant menu in the restaurant. The range is complemented by our own bakery goods, salad bar, fruit, baguettes and drinks as available. 
You can take away meals from the canteen and restaurant in a sealed eat box which you can place in the microwave to heat up (simply prick the plastic film). The current menu is available in the mobile app and online at the SFA website. You can pay by credit/debit card or student cards (ISIC, CTU), meal vouchers or cash at the canteen and restaurant.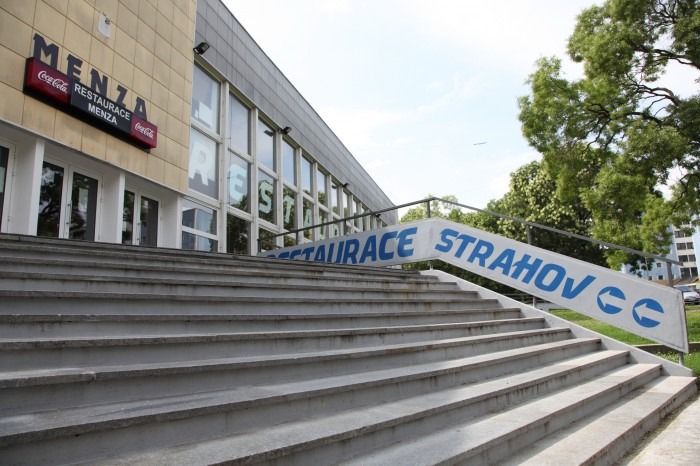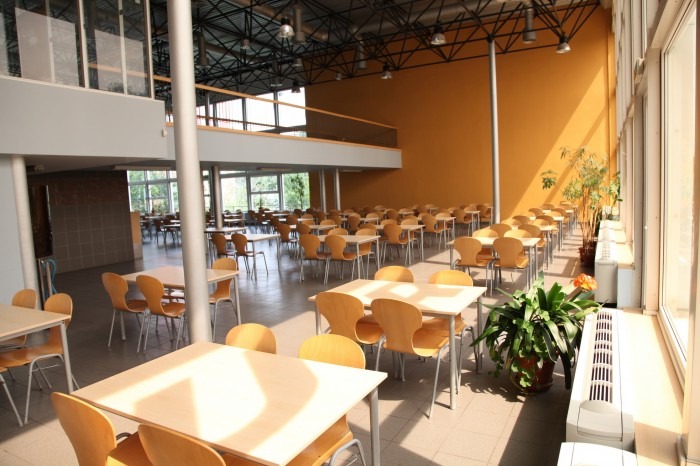 Members of the Silicon Hill student club (Student union CTU) with active internet membership can connect to the Wi-Fi within the canteen and restaurant.
The premises are also suitable for organising various types of large meeting.
Services
Breakfast
Lunch
Diner
coffee
Desserts
Payment by card
Payment by meal vouchers