Opening hours of accommodation office
| | |
| --- | --- |
| Monday | 8.00 – 10.30   12.00 – 13.00 |
| Tuesday | 8.00 – 10.30   12.00 – 13.00 |
| Wednesday | 8.00 – 10.30   12.00 – 13.00 |
| Thursday | 8.00 – 10.30   12.00 – 13.00 |
| Friday | 8.00 – 10.30 |
---
Contact for economic managers and accommodation offices:
tel.: +420 234 678 431, +420 777 492 356
email: kolej-orlik [at] cvut [dot] cz
Manager: tel.: +420 234 678 421, kolej-orlik [at] cvut [dot] cz
Orlík Dormitory
Orlík Dormitory is one of the dormitories located near Dejvice University Campus. It is located in a quiet area on the border between the Dejvice and Bubeneč neighbourhoods.
Prior to 1989, the dormitory was named the Dimitrov Dormitory after Bulgarian communist dictator Georgi Dimitrov Considering the type of rooms (one-bed and two-bed rooms with their own sanitary facilities and kitchenette), Orlík Dormitory used to be used mainly by married couples. The Sokol gymnastics club cinema, the Carlton, was established in the dormitory's basement in 1928. The cinema was later renamed Orlík after the legendary armoured train, which Czechoslovak legionaries captured from the Russian Bolsheviks, using it on the Trans-Siberian Railway in 1918-1920. Although Orlík cinema closed down more than 20 years ago, the name has stayed with the dormitory, and it is still used today. A branch of the Penny Market supermarket was opened up at the site of the former cinema in the basement in 2017. Students accommodated here have a grocery store with a wide selection of goods available to them practically within their dormitory from morning to evening, including at weekends.
Orlík Dormitory is currently run by the CTU Service Facilities Administration and is used for accommodating students. It underwent full renovation in 2007, and so students can enjoy accommodation fully in line with modern standards. The dormitory has 173 beds in one- and two-bed rooms with their own sanitary facilities and kitchenette. In co-operation with the CTU Students' Union, students can take advantage not just of accommodation, but also social and cultural experiences, being able to make use of the gym, club room, table football, internet, laundry and drying room.
Accommodation at Orlík Dormitory is particularly attractive for students who are taught at the Dejvice University Campus, roughly 5 minutes away by foot. You can eat at the canteens which are part of the campus, at the Technical Canteen or at the more distant Studentský dům Canteen and the canteen at Masaryk Dormitory.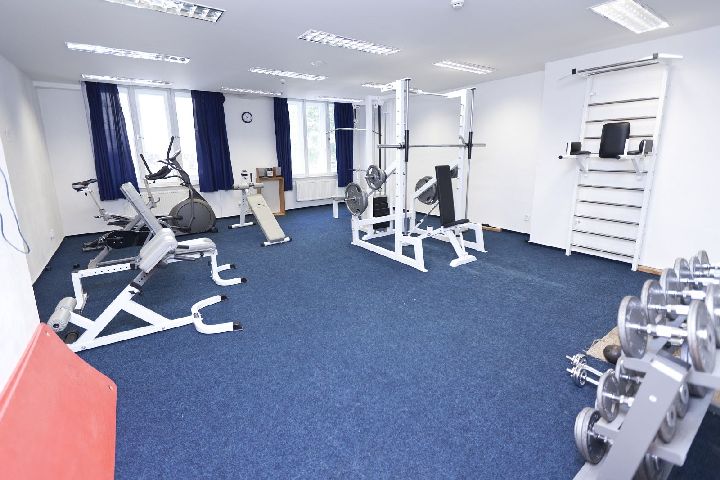 Orlík Dormitory has excellent transport connections, with Dejvická metro station roughly 4 minutes away. You can also use the nearby Praha-Dejvice railway station, which is fully integrated within Prague's public transport system.