Opening hours
| | | |
| --- | --- | --- |
|   | Counter | Buffet |
| Monday | 11.00  -  14.30   | 8.00  -  18.00 |
| Tuesday | 11.00  -  14.30   | 8.00  -  18.00 |
| Wednesday | 11.00  -  14.30   | 8.00  -  18.00 |
| Thursday | 11.00  -  14.30   | 8.00  -  18.00 |
| Friday | 11.00  -  14.30   | 8.00  -  18.00 |
Connection transport
Buses: Kladno town buses passing náměstí Sítná station – approx. 2 minutes from stop.
Kladno Canteen
The CTU SFA's smallest canteen, the Kladno Canteen is located on the ground floor of the KoKos building. Originally, KoKos (Komunistický Kostel – Communist Church) was an administrative building which was built in 1984 as a representative headquarters for the Communist Party's Regional Committee (council). In 2005, the newly established CTU Faculty of Biomedical Engineering took over the building. Two years later, specifically in September 2007, CTU students and employees were able to visit Kladno Canteen for the first time, with the canteen's interior undergoing renovations in 2018, resulting in today's appearance. 
The canteen itself comprises a self-service canteen and buffet. You can access the dining area from two sides of the building: from Cyrila Boudy street from 10.30am – 2.00pm, or from the car park on Sítná square via the gatehouse between 8.00am and 6.00pm.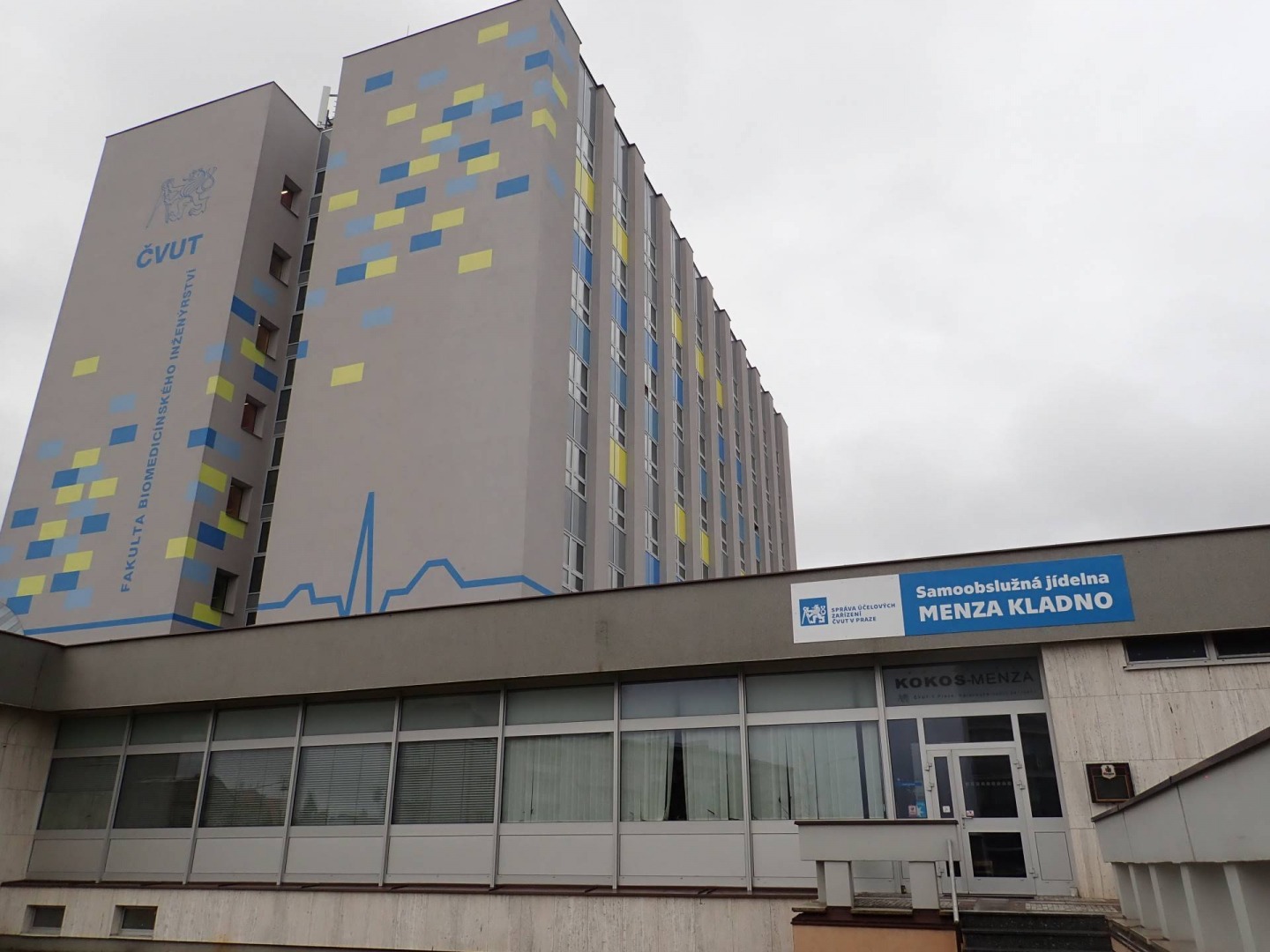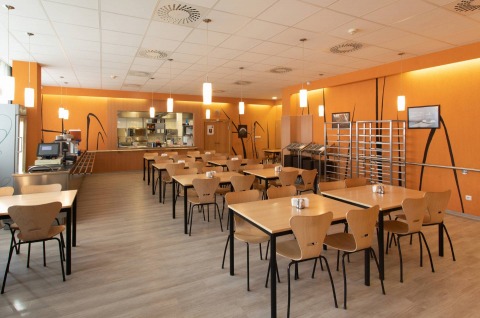 CTU employees and students can enjoy lunch here, as can the general public. Commonly dispensed is a soup, two meals with meat, one vegetarian meal and dessert, and there is also a salad and drinks bar available. Lunches can also be taken away in boxes or in your own containers. The canteen also incorporates a buffet, where you can order hot drinks and refreshments, and where lunches are dispensed after the canteen section is closed.
The Science Café is held once a month within the canteen, a notable project which introduces the general public to science in an informal manner.
Services
Lunch
Refreshment
Payment by card
Payment by meal vouchers