Opening hours
| | |
| --- | --- |
|   | Buffet |
| Monday | 7.30 – 15.30 |
| Tuesday | 7.30 – 15.30 |
| Wednesday | 7.30 – 15.30 |
| Thursday | 7.30 – 15.30 |
| Friday | 7.30 – 14.00  |
Connection transport
Bus: buses 143 and 149 from Dejvická (approx. 9-10 minutes), Bus 191 from Anděl station (approx. 12 minutes), Bus 191 from Petřiny station (approx. 14 minutes).
Funicular railway at Petřín: roughly 5 minutes from the final upper station on Petřín hill.
Car: there are a large number of parking spaces around Strahov Canteen. The area is not part of the paid parking zone scheme.
Snack bar Strahov
Snack bar Strahov is located within the Strahov Dormitory site on the ground floor of the administrative building, Block 1. The same building hosts CTU Service Facilities Administration offices. The bar can be accessed from two sides: from the car park on Chaloupeckého street, and from Jezdecká street.
The snack bar offers a wide selection of hot and cold soft drinks, as well as alcoholic drinks, plus baguettes, open sandwiches, soups, bakery products, paninis, ice-cream and more. There are also a number of tables and chairs in the hall, which you can use to relax. Wi-Fi is also available.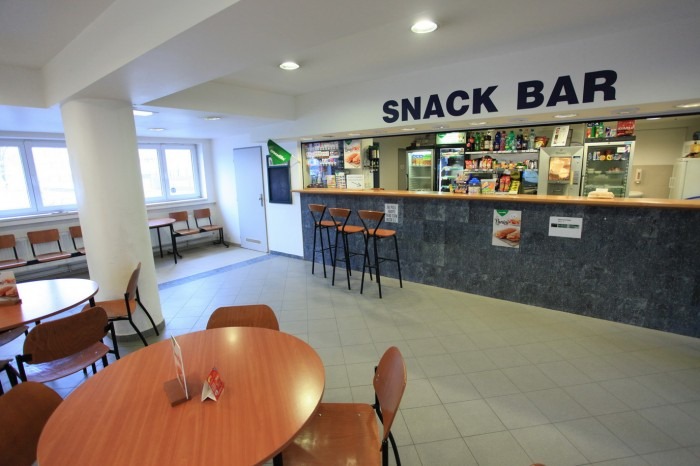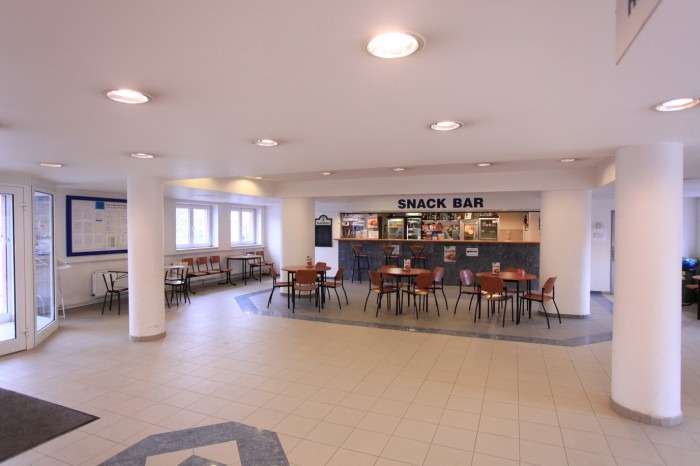 Services
Refreshment
Coffee
Desserts
Payment by card
Payment by meal vouchers