Opening hours
|   | Breakfest | Lunch | Cafe |
| --- | --- | --- | --- |
| Monday |  8.00 – 10.00 | 10.45 – 14.30 | 8.00 – 14.30 |
| Tuesday |  8.00 – 10.00 | 10.45 – 14.30 | 8.00 – 14.30 |
| Wednesday | 8.00 – 10.00 | 10.45 – 14.30 | 8.00 – 14.30 |
| Thursday | 8.00 – 10.00 | 10.45 – 14.30 | 8.00 – 14.30 |
| Friday | 8.00 – 10.00 | 10.45 – 14.30 | 8.00 – 14.30 |
Connection transport
Metro Line A, Dejvická station – roughly 5 minutes by foot towards Podbaba.
Trams 2 and 18, Lotyšská stop right in front of the canteen.
Bus lines ending or passing Dejvická stop, e.g. 143 and 149.
Technical Canteen
The Technical Canteen is located at the edge of the University Campus in Dejvice on Jugoslávských partyzánů street in the direction from Suchdol and Podbaba.
The canteen was reopened for CTU students and employees, and also for the public, following its renovation and modernisation in June 2018. The entire building had been undergoing renovation from 2017. This resulted in modern premises with kitchen facilities which allow for the preparation of fresh, healthy and popular food. Furthermore, a café corner was built, and there is now a significantly expanded range of fruit and vegetable salads. Fans of sweeter fare won't be disappointed either.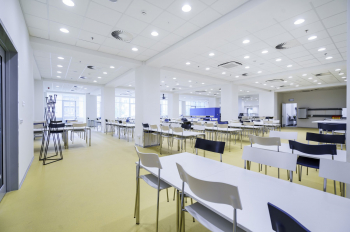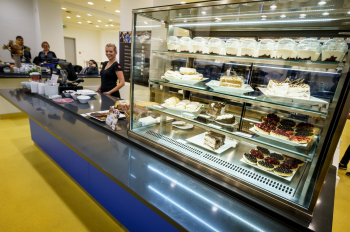 Services
Breakfast
Lunch
Coffee
Desserts
Payment by card
Payment by meal vouchers