Reservations and orders:
Central reception:
tel.: +420 234 678 111
email: suz-recepce [at] cvut [dot] czclass="spamspan"
Hostel Sinkule, Dejvická - unavailable for 2023
tel.: +420 234 678 343,+420 234 678 344
email: hostel [at] cvut [dot] cz
Hostel Masarykova dormitory
tel: +420 234 678 460, +420 234 678 461
email: rezervace-mk [at] cvut [dot] czclass="spamspan" tabindex="-1"
Welcome to the CTU's University Campus hostels
We offer you a unique opportunity to bring together a tour of Prague's historical sites with competitively priced accommodation in our University Campus hostels in Dejvice. Our hostels are located in a residential area of the Prague 6 neighbourhood. The accommodation boasts+ an excellent location, with good accessibility to both the city centre and the motorway network. Václav Havel International Airport is just a 20-minute car journey away.
The idea of setting up the Dejvice University Campus was born in the 1920s. The entire construction was based on Prof. A Engel's core architectural design, and it was to be the work of CTU architects and professors. The foundation stone was laid ceremoniously on 21 June 1925 in the presence of President T G Masaryk. In the end, just two buildings in the CTU site and Masaryk Dormitory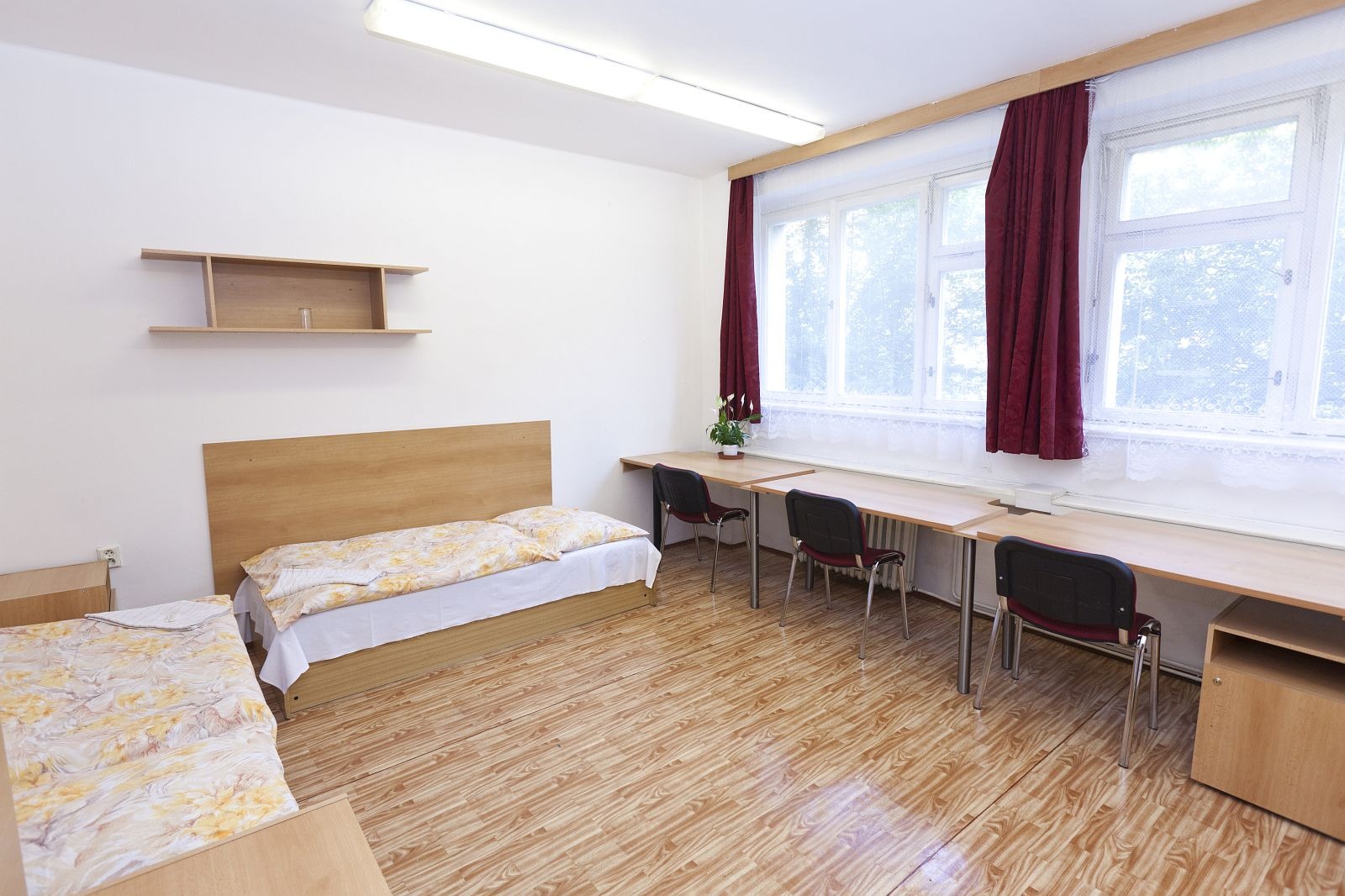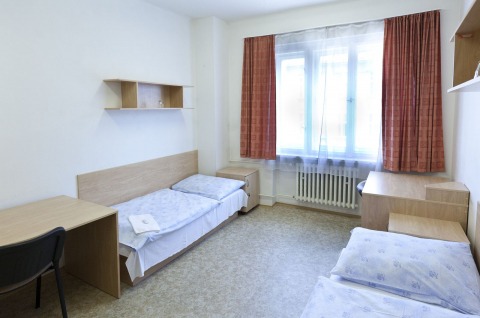 The strategic heart of the entire Dejvice area is Vítězné náměstí, or the so-called "Kulaťák" square, where many cultural and social events take place. There are many stores, cafés and restaurants in the immediate vicinity. You can take advantage of the large Stromovka park and the multi-purpose "Pod Juliskou" sports centre during your leisure time, or you can make use of the Petynka outdoor pool or nearby Divoká Šárka valley for bathing in summer. The romantics amongst you will appreciate the accessibility of Strahov, right next to Petřín hill with its extensive gardens, viewing tower, maze and funicular railway, which can be used for faster access to the city centre. Nearby Kinský Garden is a great place to unwind in, and history lovers will appreciate that Prague Castle is within easy reach, surrounded by many historical buildings and gardens.<
If interested, you can dine at the canteens in the campus:  Technická menza, Studentský dům or at the Masaryk Dormitory restaurant.
You can park at an extra fee within the enclosed Masaryk Dormitory site, within the National Library of Technology building, or in front of individual hostel buildings.
During the summer months, we provide hostels in five buildings with various capacities and facilities:
Sinkule Hostel is located in close proximity to Dejvická metro station and contains two- to four-bed rooms.
Dejvická Hostel provides a residential unit accommodation system – single and two-bed rooms, sanitary facilities (separate toilet and bathroom) and kitchenette (equipped with a fridge and two hobs) within a residential unit.
Orlík Hostel contains single and two-bed rooms with their own sanitary facilities and kitchenette. It includes a Penny Market supermarket located in the hostel basement.
Masaryk Dormitory Hostel provides a residential unit accommodation system: two- and three-bed rooms, sanitary facilities and kitchenette within a unit incorporating 2 – 3 rooms.
Hostel Equipment
Payment by card
Wi-Fi