Opening hours
From September 1, 2022, the Podolí canteen is closed for operational reasons
| | | |
| --- | --- | --- |
|   | Lunch | Diner |
| Monday | 0 | 0 |
| Tuesday | 0 | 0 |
| Wednesday | 0 | 0 |
| Thursday | 0 | 0 |
| Friday | 0 | 0 |
Connection transport
Bus 134 from Děkanka, Na hřebenech or Klikovka stops (approx. 5-10 minutes).
Podolí Canteen
Podolí Canteen is located within the Podolí Dormitory site in a quiet residential neighbourhood in Prague 4. Podolí Dormitory's urban design was the work of Ing. arch. J. Krásný, with the project created right at the CTU Faculty of Architecture in Prague.
The canteen building has two storeys, with the canteen and food counter on Floor 1. Lunches are available from the canteen. Meals can be chosen from the current menu without having to order in advance, and a take-away option is also available. You can usually choose from two soups, four main meals, a meal without meat and meals to order. The range if complemented by a salad bar, bakery products, cold food and drinks as available.
During the summer, you can sit on the terrace. The current range of meals is available from the mobile app and from the internet. CTU students and employees, and also the general public, can dine at the canteen. You can park on site.
The canteen premises are not only suitable for dining, but can also be used when organising large meetings of various types.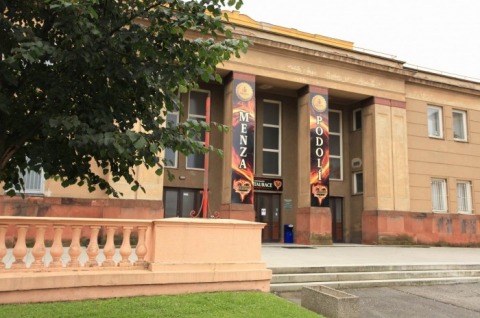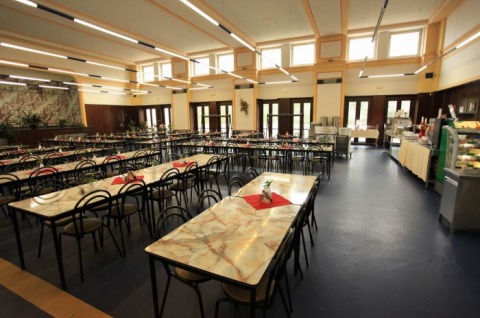 Services
Lunch
Desserts
Payment by card
Payment by meal vouchers
Wi-Fi